Why 2017 Will Be the Year of Human Resources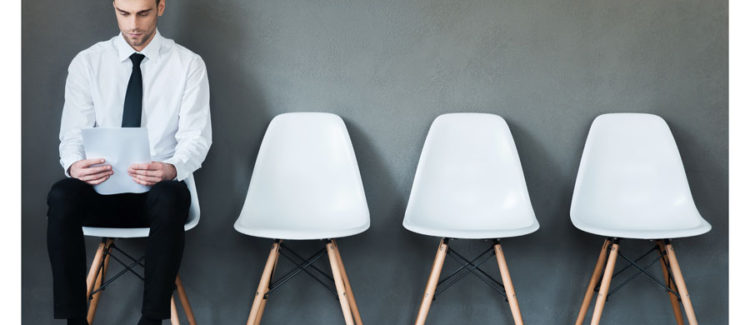 As unemployment rates steadily decline and skilled worker shortages are on the rise, workforce rules and regulations continually are in flux and companies are looking to blend the culture of their shrinking baby-boomer employee base with Generations X-Z and incoming millennials, the vital role played by Human Resources in ensuring a company's success is quickly coming to the forefront. While Human Resources is only seen by some as a cost center, legal necessity or just the internal policy police, those companies seeking to grow their businesses and attract and retain talent already know there is so much more value and potential profits to be made through the success of their HR departments. A dynamic HR team with a realistic and well-supported Human Capital Management strategy is the competitive edge many companies lack and can be the key difference between being the leader in an industry versus just a player. Still, most companies require that any major investments of time and/or money be considered in priority order with those departments or projects for which there is a demonstrable return on investment receiving top billing. This is something even the savviest HR leaders sometimes struggle to accurately calculate and articulate in order to compete for corporate funds and gain approval for the resources they need.
Here are some reasons why this archaic way of thinking deserves to be challenged especially in the current business environment:
Competition for Talent is Fierce – That means HR will need to dedicate efforts toward updating and driving talent acquisition strategies, starting or enhancing employee engagement programs and keeping apprised of industry trends in compensation and benefits to stay competitive. Companies must be on their game to attract and onboard new talent from outside with just the right filters to weed out the unqualified applicants, but not narrow the applicant pool too much and fast-tracking the hiring process for identified top talent to make sure good ones don't get away. This will be especially true in fields experiencing significant supply and demand workforce issues, such as skilled trade labor, manufacturing, healthcare and high-tech.  However, companies also must be mindful of retaining and building the internal talent pool and weighing whether or not passing up an existing, proven employee over a few minor areas in which they might have skill deficiencies could drive them to look elsewhere and leave yet another vacancy to fill. With all the financial costs and time investments, it is little wonder why the cost of filling a position typically runs between 50-60% of that position's salary.
Compliance Mishaps Are All-Around Bad for Business – Considering recent events involving Uber and Checkers Restaurants, failing to comply with a company's own internal procedures and/or state and federal employment laws and regulations can be incredibly damaging. Not only does a company run the risk of tarnishing its brand in the eyes of prospective employees, business partners, etc., it can also result in hefty fines and legal fees. According to 2016 DOL statistics, there were 10,722 FLSA minimum wage violation cases resulting in an average back wages payout of $3,261 per case and there were 10,844 overtime violation cases with an average payment of $15,854 per case.  Conservatively, companies found to have been in violation spend three times as much in legal fees and tying up internal resources and personnel and these estimates solely focus on wage violations.  Suits involving harassment, personal injury, discrimination or whistleblower actions can potentially result in even greater monetary penalties, productivity loss, opportunity costs and negative stigma toward your corporate brand.
Dealing With People is More Art Than Science – Almost all businesses require a variety of skill sets to be successful. That also includes different personality types.  Trying to get everyone to "play nicely in the sandbox" while being productive is a tall task.  HR not only plays a significant role in selecting which candidates are right for positions, they also are often involved in resolving personality conflicts and, at times, seemingly having to play counselor to those who just cannot get along.  Finding the right ways to motivate and ensure harmony for your workforce is not simply something one can Google to quickly find the answer.  Human dynamics is something that can be studied, but each interaction is different and the most successful people in HR often just have a knack for working with and having an innate understanding of people as well as extensive experience.
Reputation Is Everything – Building your brand to attract and also retain your talent is just as important as the image you portray to your clients / customers.  Gone are the days of simply posting a job description and digging through mountains of resumes received in response.  Now you must sell prospective applicants on what makes your company different – the culture, soft and hard benefits, nature of the work and career paths in hopes of eliciting interest and applications.  You must also ensure that your application process is easy and user friendly so as not to deter applicants by duplicate processes, lengthy questionnaires and/or requesting non-essential data for that part of the process.  In addition, HR Managers should ensure that job descriptions are written to attract your ideal candidate, not spell out a laundry list of all the things the manager dislike about a previous employee.  And with all the information available online, HR should also be checking ratings on sites such as Glassdoor where current or departing/departed employees are much more likely to be forthcoming about what they like(d) or dislike(d) about working at your firm than in an employee survey or exit interview.  As Warren Buffett so aptly put it, "it takes 20 years to build a reputation and 5 minutes to lose it."  So being the watchdog of your brand and incorporating marketing into your recruiting efforts will be vital to staying competitive in the continued growth of your business and workforce.
Time is Money – With all the time HR will need to be focusing on recruiting, branding, following constant employment compliance and law changes and creating a fun, productive culture, it leaves one to wonder how will HR personnel will accomplish it all along with the other typical HR functions like payroll, benefits administration, compliance and training, performance reviews and so on.  According to LinkedIn's Global Recruiting Trends for 2017, 62% of respondents (HR Managers and above) do not foresee their recruiting teams growing this year.  That means either working overtime or finding more streamlined ways to accomplish everyday tasks.  This is where a comprehensive Human Capital Management solution, such as the Workforce Ready platform from Checkmate can help.  Not only can it benefit HR Professionals in their daily tasks, but the company as a whole will see increased productivity, reduced costs, fewer errors and compliance risks, comprehensive workforce analytics data as well as better employee satisfaction with fast, easy online access to their own pay statements, direct deposit information, PTO Balance, benefits elections and IRS withholding selections.
In conjunction with our software partner Kronos, we have compiled over 20-years worth of data showing the cost and time savings benefits of implementing a cloud-based HRIS Solution.  Learn how you could see a 30% reduction in payroll errors with online payroll services, 32% reduction in overtime through automated time and attendance tracking and significantly decrease the administrative burden on HR (typically consuming 25% or more of Human Resource staff's time) when you automate and streamline your HR functions.  Click below to discover more ways an investment in HR can directly impact your company's bottom line.