We Help You Put the Human Back in Human Resources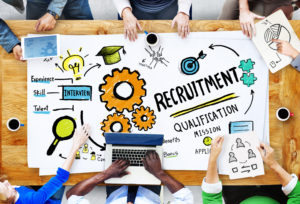 With extensive new regulations and compliance rules being enacted at what seems almost a daily pace, trying to stay on top of the mass of paperwork and administrative tasks can be overwhelming for HR and Management alike.  Checkmate HCM's HRIS software module allows you to streamline compliance paperwork and workflows for everything from online recruiting and applicant tracking and onboarding to benefits administration, training and certification tracking and employee evaluations as well as the ability to connect with payroll services, time and attendance and ACA compliance tracking and reporting.
Our single-database solution puts the power of your human capital data at your fingertips in an intuitive and comprehensive all-in-one HR solution with analytics, automated workflows and alerts through a custom-engineered solution that will not only meet your current needs, but is also scalable and adaptable for your future needs.  Get organized and get back to what you love doing – attracting and developing the right employees to build your workforce and your brand.