Campaigns Are High Stress; Paying Your Staff Shouldn't Be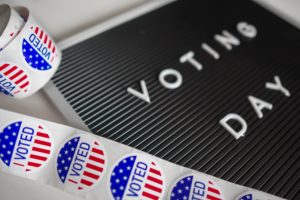 Running a winning election takes the right candidate, a well-honed strategy, plus a versatile and dedicated campaign staff. Working round the clock burning the midnight oil while maintaining focus on the end game throughout the day-to-day stressful, break-neck-paced roller coaster that is a political campaign takes just the right personality. When you have a great team that meshes together to pull off amazing victories, you want to ensure everything continues to run like clockwork…particularly in getting those critical people paid.
So, when it comes to paying and managing your campaign staff why settle for just mediocre service, inaccurate numbers and impersonal treatment, particularly when it comes with an exorbitant price tag and hidden fees from some huge conglomerate? And why toss one of your already maxed-out staff members yet another hat to wear by processing payroll in house only to hand them the potential to make critical and costly mistakes that stem from simple human errors made in the heat of an already intense environment? Why not call an expert so you and your team can focus on more important things…like winning. We work directly with campaign staff, or with campaign consultancy groups.