A Tailor-Made Solution to Help You and Your Employees Reach Peak Performance and Productivity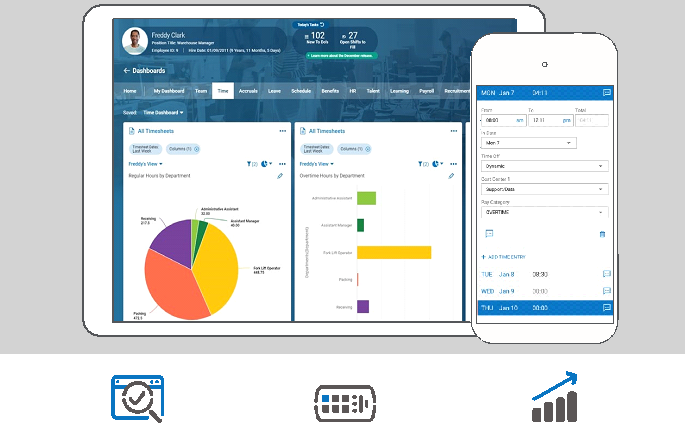 Making the most of the time your employees spend at work to ensure optimum productivity and output levels to meet customer deadlines as well as corporate objectives while not triggering employee burnout is a fine balancing act.  It requires thoughtful planning using real-time workforce data, comprehensive employee scheduling and is further enhanced by creating an environment in which employees feel empowered and engaged to do their very best each and every day.
With Checkmate HCM, you get an all-in-one solution that allows you to effectively and efficiently manage all aspects of your employee time including basics like clocking in/out and cost center allocations to more complex tracking and administration of vacation / PTO accruals and leave management.  Provide your employees with easy, anytime access to their vacation balances and take steps to streamline your processes even more by setting system rules to automatically reject or approve time-off requests based on department coverage and/or eligibility.  Escalate any requests requiring attention when managers are not available or do not respond within a specified time.  And give your HR staff and managers the technology and tools they need to move away from manual, error-prone and, in some instances, quite costly administrative paperwork and processes and get back to focusing on more pressing tasks like recruiting, training and employee retention.