Return to Work: Strategies for a Safe and Productive Workforce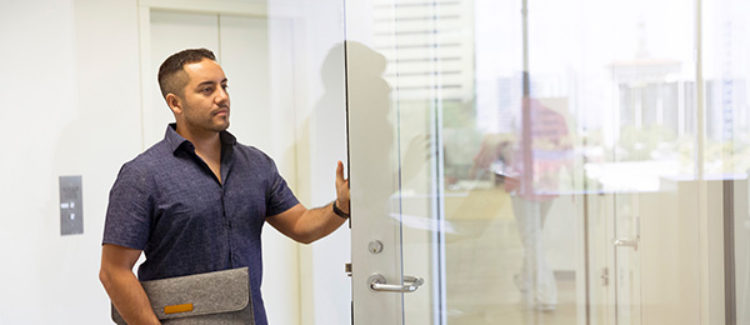 Photo by LinkedIn Sales Navigator from Pexels
As unemployment benefits shrink and businesses navigate the task of reopening, many workers are returning to work for the first time since the start of shutdowns in March. All too many of them are also struggling with fears of possible workplace exposures as well as uncertainty over how they will deal with potential issues with schools delaying reopening or implementing remote learning and trying to balance their schedules to be able to support their family academically and financially. Employers are in a unique position to craft plans and policies to help their workforce feel safe, valued and supported to allow them to be at their most productive throughout times of constant flux.
Flexible Work Schedules and Spaces
With the future holding so much uncertainty, providing flexible work arrangements for your workers benefits you as well as your valued employees. The last few months have demonstrated that many employees are capable of being productive outside of traditional cubicles or office walls. As employees face the likelihood of having to yet again try to juggle work commitments with caring for young children given the potential for future closing of private daycares and/or schools due to a rise in area COVID-19 cases, a lot of dedicated workers are feeling a great deal of angst. By providing them with options for work-from-home opportunities or the ability to change their schedules to work earlier or later in the day to take care of needs at home and work, businesses can help alleviate some of the stress while still permitting work to get done.
On-Site Daycare and/or Bring Your Child to Work Days
While there are regulatory and financial requirements to consider, employers may choose to either implement their own or partner with other neighboring businesses to provide on-site/nearby daycare for employees. A lot will depend on the type of business a company is in as well as obvious safety factors for certain work environments, but this can be a competitive edge in attracting and retaining members of your workforce with young families. Another option would be to institute "Bring Your Child to Work" days either on a regular schedule or on an as-needed basis. Your firm could even work to increase internet connections at the workplace to help support remote learning.
Cross Training and Job Sharing
If your pre-pandemic employee succession planning did not already include cross training for vital job functions, you may want to consider implementing this now. The challenges in recalling workers and/or attracting and recruiting new talent is leaving many companies facing an even greater worker shortage than they were prior to the pandemic. Having multiple employees trained on critical jobs provides redundancy should a key employee get sick, terminate employment or opt not to return to the physical workplace.
By having cross-trained employees, you can also open opportunities for job sharing. This may assist caregivers and other workers who still would like to return to work, but perhaps cannot do so at their previous capacity due to remote learning, illness in the family, etc. Having two workers share a role can be a win-win for all concerned and provide more depth in your "bench" when and if things return to more normalcy.
Protective Gear, Policies and Postings
Creating a safe work environment in the time of COVID-19 has its own set of complexities. Employers have an obligation to take reasonable precautions to protect employees. For most businesses, this includes providing protective gear like face masks or shield, instituting a regimented cleaning routine and continually surveying and educating employees about best practices to keep themselves, their co-workers and customers safe. Having a remote workers can add an additional set of challenges to the workplace safety and education requirements. At CheckmateHCM, we are offering "Resuming Business Toolkits" to provide companies with materials and information to aid them in maintaining compliance and protecting their workforce.
Daily Employee Attestations
Temperature checks, questionnaires and constant monitoring for symptoms have become commonplace in workplaces. Many employers still struggle with understanding how often to have employees complete forms, how long to retain the records and how to deal with all the additional paperwork. The task can be made simpler and more efficient for both monitoring and tracking possible outbreaks when employers move to an electronic COVID-19 attestation format. Having employees complete electronic questionnaires as part of their daily routine when clocking in, can significantly reduce paperwork and the time investment of manually filling out forms. It also helps management to quickly see who was working a shift in the case of a possible exposure.
Time-Off Requests to COVID-19 "Hot Spots"
A hot topic for many in HR and/or those managing employees, is how to deal with employee requests for time off that involves travel out of state and particularly to areas currently designated as coronavirus "hot spots." While an employer can approve or deny a vacation request for reasons permitted within their own policies, they cannot dictate where an employee chooses to travel for approved vacation. In addition, there are some instances such as funerals or other family events whereby employees may not have much say in where the events are held should they choose to attend. Employers do have the right to require that employees quarantine particularly if it is part of either CDC or their own state guidelines. New Hampshire is one state that has written some guidance for addressing the issue of employee travel. This should be accounted for in planning PTO requests by ensuring that adequate coverage is available for both the period of PTO as well as the subsequent quarantine period. Having a robust employee scheduling software as part of your PTO approval system can help HR and management better manage this additional aspect of time and labor management. This is another instance where flexibility for remote work opportunities can possibly address workforce shortages.
Looking for more resources to create successful Return to Work policies for your workplace?
We've compiled a Return to Work resource page that we are continually updating with pertinent tools, articles and resources to help you and your employees get back to business.