Our Experience Applying for a Paycheck Protection Program (PPP) Loan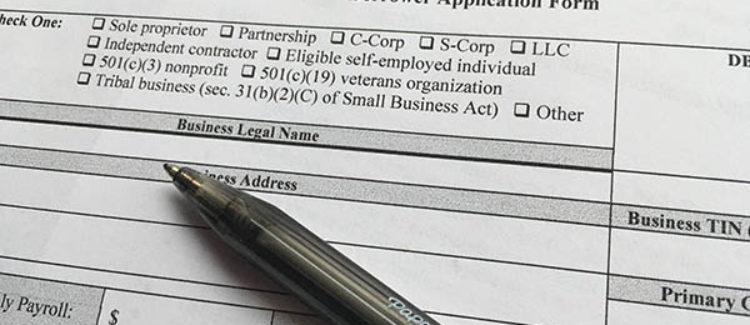 by Joshua Robinson, President, CheckmateHCM Solutions
Last Friday morning, April 3, 2020, I submitted Checkmate's PPP loan application to our banking partner. The application package included:
The SBA PPP Loan application
Copies of Checkmate's articles of incorporation and bylaws.
Copy of a completed Loan Application Checklist with all items marked as completed.
Copies of 2019 941's for Q1, Q2, Q3 and Q4.
Copy of 2019 Form 940.
Copy of 2019 Form W3.
Copies of the PPP Loan Analysis Report from Checkmate – one for all of 2019 and one for Q1 2020.
Statement attesting to the fact that all of the employees included in the analysis live in the US.
2019 P&L Statement
By Monday morning, the bank had adopted the newly revised SBA PPP loan application form. So, on Monday morning, I completed the new version of the loan application and inserted this in my package of documents, replacing the old application. I then scanned the whole package and sent it to the bank.
On Tuesday morning, I was notified that I had missed one piece of required info – a loan amount calculation spreadsheet. Also, I was informed that they had created a new PPP loan application checklist. So, I added the print out from the loan calculator spreadsheet, and completed the new checklist. Finally, I added the new documents to the original set of documents, scanned the entire package, and sent this as one .pdf to the bank late in the day on Wednesday.
At the end of the day on Friday, April 10th, I was notified that our loan application had been processed and approved! The approval of our PPP loan application guarantees that the funds are set aside and reserved for Checkmate. According to the rules, the SBA is obligated to ensure funding of the approved loan amount no later than 10 days after approval. The bank is currently figuring out their process for obtaining and signing loan documents and whatnot, but I expect all of the paperwork might be in place by the end of next week.
This is great news for us. However, 10 days before we applied for our PPP loan, we also applied for an Economic Injury Disaster Loan (EIDL) – before the PPP option existed. This type of loan is done directly through SBA. There is no bank involved. Aside from receiving an initial confirmation email when I applied online (before the SBA website crashed for a number of days), I have heard nothing about our loan application other than that it is being processed.
Additionally, just before I applied for our PPP loan, I received an email from SBA instructing me to submit another application for a $10,000 EIDL grant, which would be funded within 72 hours. I followed these instructions and submitted this application around April 1. I have heard nothing about it, aside from a confirmation email, since.
With all of this said, it seems that things are starting to work better with PPP loan processing. However, this means that the $349 Billion will likely be drained quickly. Possibly by the end of next week. Now is the time to get your loan applications in, if you haven't already. Once you have submitted your loan application, you should be contacting your banker every other day for an update, if they aren't proactively communicating with you. While it's important to be patient with the bank, given the crazy volume they're dealing with – you need to make sure that you get the attention that your company deserves.
For anyone who is having trouble working with your bank on the PPP loan, I've heard good things about Kabbage.com. I'm not sure if Kabbage is the lender of if they pair you with a lender from their network. I think it's the latter. For now, our financial institution like many others, is only offering PPP loans for existing customers.