Not Getting Enough Applicants? Review Your Application!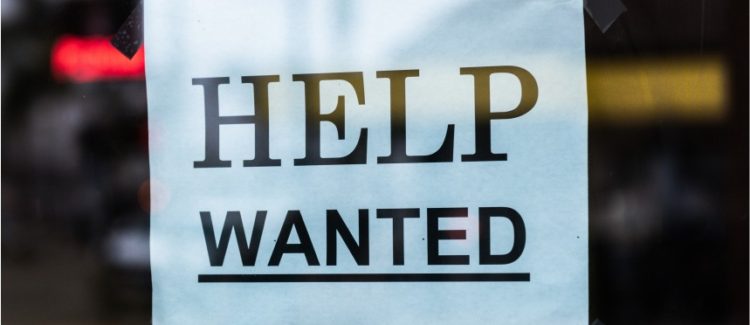 by Kate Hadaway
Recently, my 18-year old stepdaughter went to apply for a job. She has graduated high school so has a fairly free schedule and has previous work experience at one other job in a fast-food restaurant. Needless to say, she would be a great candidate for many of the employers seeking job applicants just like her.
She went to several places and picked up applications to complete at home.  The employers ranged from a small, local restaurant to a larger local chain as well as a regional super market. When completing one of the applications, she had to request my husband's and my assistance to provide information for a number of questions and had also asked me to review one to make sure her responses were acceptable. I have to admit that I was rather shocked at how complex and lengthy the questions were. I could not help but wonder if these applications had been reviewed since the distant times when the market was flooded with people looking for jobs and employers used their applications to deter a mass of applications and screen out all but a few of the best candidates. Obviously, we are no longer in those times.
The small restaurant wanted three professional (no friends or family) references listed on the first page. That was the first red flag and was a question that stumped her. Here is a kid who has only held one part-time job thus far and she is being asked for three professional references. I suppose she could have listed a teacher or someone else, but if a prospective employer needs to get applicants in the door, this is probably best saved to be requested after an interview. It also should not be presented as though it is required for an entry-level position. If you hire applicants with no experience and are willing to train the right people, your application should portray that sense. The second page of the application was fairly standard with education, work history and questions regarding work eligibility. The third and final page (yes, there were three pages) consisted of seven short-answer/essay type questions that really should be reserved for an interview. I have to give her credit because she did complete the application, but can say that she never bothered to turn it in because I think she found the whole application process intimidating.
Next was the application for the larger, local chain restaurant. It also contained many typical application questions same as the prior. Again, though, there were several questions on the application that just simply should be asked in an interview. Here is a kid willing and able to work who is not looking for a career yet and just wants a job she does not hate. Yet, she is being asked to complete short answer written exams as part of the application process (including where she sees herself in five years), which likely reminds her of taking a test in school. This application is still completely blank and was obviously never submitted.
The final application was for the regional grocery store. Their application was on a half sheet of paper and consisted of just basic information gathering like name, address, phone along with availability and eligibility to work. It asked what department was of interest and had one spot for past employment and a signature at the bottom. She did not even bring this one home and simply completed it on the spot. The person who took it set up an interview right then and there with the hiring manager for later that week. She completed that interview, which was basically just a time to answer a few questions and complete new hire paperwork and I am happy to say that she starts training today. The pay is good, she has friends and a sibling who work there and really there were no barriers to simply getting her foot in the door.
The moral of this story is that if you are lacking applicants, you should take the time to thoroughly review your application. Whether it is paper or online (which should be mobile friendly by the way), make sure you are providing an easy experience for your prospective candidates. If your applications are too lengthy or challenging, much like my stepdaughter, potential applicants are very likely to abandon your application process and choose another employer who makes the process simple and seamless.
Should we abandon applications all together?
No, you will still want to retain some legal recourse to have an applicant sign that the information he/she/they are providing is true and accurate to his/her/their best knowledge. This is especially critical if you are basing your hiring on some or all of the information provided.
What information should/can be included on our application?
First and Last Name
Address
Phone Number
Legal eligibility to be employed in the US? Yes/No
Availability days/times and total number of hours, if applicable.
Educations (do not request dates of high school graduation)
Previous employment
Any job specific credentialing
Reliable transportation?
Eligibility to work based on age (i.e. Are you 18 or older? If not, you may be required to obtain a work permit for youth employment.)
A statement that the information provided is accurate and a place for the applicant to sign.
Consider having different application versions for different jobs (i.e. someone working in a retail store or restaurant may require different information than someone applying for a job at the corporate headquarters. Verify with your legal advisor your versions are acceptable and will not create any kind of hiring bias).
Need online recruiting, applicant tracking and onboarding software?
We can help! CheckmateHCM's intuitive recruiting platform allows you to easily create job requisitions and post them to your own website and online job boards. It makes the application process simple for your prospective candidates without the need to complete repetitive fields and carries their information through to the next step throughout the hiring process. Your management team can make notes, communicate with candidates and schedule interviews with just a few clicks. Then you are on your way to quickly being able to make an offer and onboard your newest hire.