New Hampshire Labor Law Poster Update: Gender Identity Discrimination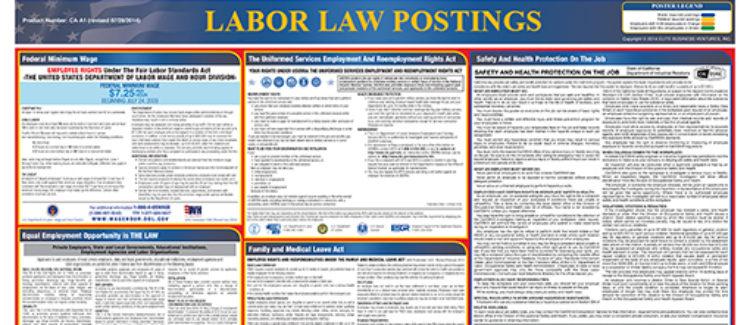 Effective September 10, 2019, a mandatory update to the New Hampshire Labor Law posting requirements went into effect. All New Hampshire employers are required to post in a conspicuous, well-lit location for ALL employees and applicants a current labor law poster along with any updates released throughout the year.
The recent update has revised the Employment Discrimination notice from the New Hampshire Department of Labor (NH DOL) to now also include "Gender Identity" as a protected class. In order to stay in compliance with posting requirements, all employers must print and display the updated notice from the NH DOL, a copy of which can be downloaded here: https://www.nh.gov/hrc/posters.html
This posting is 11″ x 17″. Many posting requirements have stipulations for notices/posters to be printed at their original size and require specific sizing for fonts, thus they cannot be scaled down or up. For example, the OSHA Job Safety and Health Notice is once such posting, which must be printed and posted at its original 8-1/2″ x 14″ size.
Staying up to date on required posting requirements for each state in which a company does business can be an overwhelming task. That is why CheckmateHCM solutions offers a Labor Law Poster service which provides employers with a full size labor law poster for each state in which they do business as well as emails and/or printed copies of any updated notices or poster revisions as required by law to take the burden of employers in their efforts to maintain compliance.