Learning Management System: A Tool to Tap and Track Your Company's Tribal Knowledge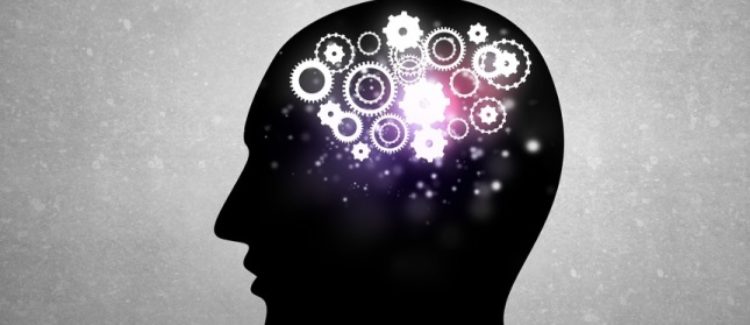 As more baby boomers retire and the tenures of millennials average just a few years instead the decade-long tenures of their predecessors, unwritten knowledge (also known as tribal knowledge), is rapidly in decline.  This knowledge loss can be especially detrimental in industries that are also seeing a decline in skilled workers, such as manufacturing, construction, road work and other trades.  According to a Pew Research Study, boomers are reaching retirement age at a breakneck pace – roughly 10,000 a day – which is anticipated to continue well into the 2030s. In states like New Hampshire, with a higher percentage of baby boomers comprising the overall workforce, skill and knowledge shortages are likely to hit hard unless employers take proactive steps now to bridge that gap.
Failing to uncover and capture tribal knowledge can be a danger to your company's productivity in more ways than one.  The obvious problem is that not having ALL of the right information to perform a task, operate a specific piece of machinery or satisfy the needs of a valuable client or customer could cause efficiency disruptions in your firm's productivity and negatively impact the bottom line.  A more hidden peril lies in the fact that not understanding an entire workflow or protocol within your organization and simply relying on someone who has always performed the task to continue doing so may mean they are taking steps that are actually unnecessary or even counterproductive, but no one else knows it so it is never flushed out and improved or eliminated.
Tackling the immense task of collecting the tribal knowledge from your entire workforce can be overwhelming especially when you are not quite sure where to start.  Here are some suggestions for a strategic approach:
Identify and Enlist Your Subject Matter Experts – Subject Matter Experts (SMEs) are fairly easy to identify.  All one needs to do is ask, "if someone has a question about something in an organization, who do you ask for the answer or resources?"  Typically one person or just a handful come to mind.  These are likely the folks who hold the majority of your company's tribal knowledge.  If these employees are not already part of your organization's training and immersion programs, you should work to entice them into the role and encourage them to share what they know.
Start from the Beginning – Work with your SMEs to walk and talk through an entire processes and/or production and note each area where instructions are needed.  Ideally work from the first step through the last to ensure steps are not missed, but if you have a particularly vital part of a process that really should take priority, then you will want to be sure to work on that one first and then work in chronological order to complete instructions for the the whole operation.
Create Training Material – The best way to truly capture all steps in a process is to write instructions as if they will be used by someone who has never performed the task (including definitions for any jargon and abbreviations).  Adding labeled pictures or diagrams provides the added level of detail needed to provide a virtual tour of sorts for the entire process.  You can either have the SME develop the training material or have him/her work with a technical writer or training expert to learn the process and then record it in a written manual.
Cross Training and Job Share – As you develop training materials, put them to use and test their accuracy and ease of use by cross-training other employees to learn a role.  Cross training should be a standard part of your training program as well as a performance metric for employees.  If you have any hold outs who seem resistant to training someone else in their role, you can encourage it through incentives as noted below and/or discussing with the employee that helping someone else learn their role and having them learn other jobs as well makes them more valuable and also permits them to utilize PTO or have a backup should something happen.  Depending on your business, you may want to regularly have employees job sharing where someone performs a role part of the time and another employee perform it the remainder of the time.  While initial training and getting up to speed in a new job function will take some time and potentially slow productivity, eventually it will permit your business to run more seamlessly with fewer interruptions and lost production time when a key employee is out.  Productivity may also see improvements because when employees understand more parts of a process or the entire thing, they can more easily help identify process improvements.
Set a Learning Schedule for Continual Process Recording and Improvement – Make learning, knowledge transfer / recording and process improvement a permanent part of your company culture by scheduling employees and managers for periodic review and training sessions for teams to discuss their work routines.  Whether you opt for monthly, quarterly or bi-annual sessions, setting aside designated time allows teams to plan in advance to allow SMEs and other co-workers to participate and to show your entire workforce that collaboration and coaching others adds value and is a vital part to making their jobs easier and promotes teamwork and efficiency.  With a learning management system such as the one offered by CheckmateHCM, you and your management team can easily schedule employees for each session and also track who participates in addition to uploading any training materials generated from these sessions for a single point of easy access and/or assigned training for new hires.
Incentivize Knowledge Sharing – Some SMEs are hesitant to share their wealth of accumulated knowledge for fear that it may diminish their value and job security.  When you foster an environment that rewards those who help fellow employees and even provide added incentives (e.g. additional pay when training or creating training materials), you can help alleviated those concerns and even eliminate them all together by actually enticing workers to want to share what they know instead of hoarding their skills and know how.  Add "trainer" to your list of certifications for performance management and succession planning. Find and schedule employees to participate in internal or external classes to help them become a trainer. Have a specialized job function within your payroll software solution that lets people clock in as a trainer to receive additional pay during those hours.  Include an award as part of your employee recognition program that spotlights workers to positively contribute toward company goals by mentoring or teaching others.
A comprehensive Human Capital Management solution, like CheckmateHCM, can aid you in launching a strategic initiative to capture your workforce's tribal knowledge as well as maintaining ongoing efforts to train new hires, cross training existing personnel and encourage knowledge sharing across job functions and teams.  Our solution allows you to track completion of internal and external training to log skill and knowledge level metrics for performance reviews and succession planning.  This includes tracking completion of required regulatory training (e.g. OSHA), manufacturer equipment safety / use coursework, job certifications as well as any required continuing education or expiration dates.  You can also upload all training manuals, videos and quick reference guides to a centralized learning platform, making them easily accessible for all parties.
Building a synergistic workforce requires a precision focus on learning and fostering a culture of knowledge sharing.  The results lead to a happier and more engaged workforce, potential savings of time and money in process improvements and reductions in lost productivity and the ability to create longevity and career paths for each employee.  Taking the steps to tap and track your tribal knowledge today can be the defining difference in your company's and employees' future.