EEO-1 Reporting Deadline Extended: When, Who, What and How Do You Report?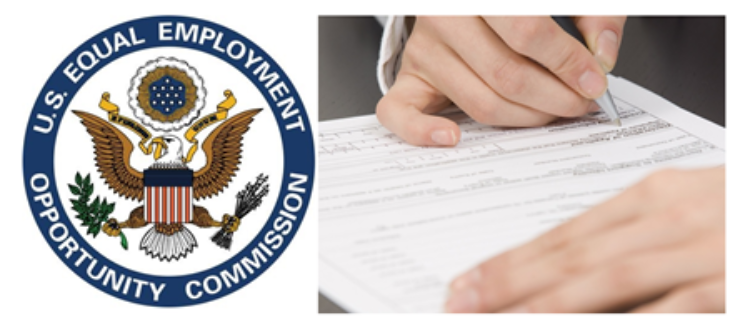 EEO-1 filings for 2017 were previously required to be completed by March 31, 2018, but the deadline was extended to Friday, June 1, 2018.  In the past, the reports were submitted in September; however, when the Obama Administration added expanded pay data to be included as part of the EEO-1 report, the deadline was moved to March 31st, in anticipation of the additional time needed to gather the data and complete the revised EEO-1 form.  On August 29, 2017, the White House Office of Management and Budget (OMB) issued an immediate stay of the pay-data reporting requirement while it reviews whether or not the provision meets the Paperwork Reduction Act (PRA), but left the extended March 31st reporting deadline in place until recently when the EEOC decided to issue an additional extension to June 1st.
Who needs to complete the EEO-1 report?
Annual reports must be submitted by companies that:
Have 100 or more employees;
Are owned by or corporately affiliated with a company whereby the entire corporate enterprise consists of 100 or more employees; or
Prime contractors or first-tier subcontractors for the Federal Government with 50 or more employees and a prime contract or first-tier subcontract of $50,000 or more.
What if we have more than one office?
Single establishment employers are only required to complete one Standard Form 100 report, however, according to the EEOC's webpage titled, EEO-1: How to File: 
"All multi-establishment employers, i.e. employers doing business at more than one establishment, must file:
a report covering the principal or headquarters office;
a separate report for each establishment employing 50 or more persons;
a consolidated report that MUST include ALL employees by race, sex and job category in establishments with 50 or more employees as well as establishments with fewer than 50 employees; and
a list, showing the name, address, total employment and major activity for each establishment employing fewer than 50 persons, must accompany the consolidated report.
The total number of employees indicated on the headquarters report, PLUS the establishment reports, PLUS the list of establishments with fewer than 50 employees, MUST equal the total number of employees shown on the consolidated report.
All forms for a multi-establishment company must be collected by the headquarters office for its establishments or by the parent corporation for its subsidiary holdings and submitted in one package.
For the purposes of this report, the term Parent Corporation refers to any corporation which owns all or the majority stock of another corporation so that the latter stands in the relation to it of a subsidiary."
How do we report employees who work part-time, are seasonal, work from home, work at multiple sites or regularly report to work at client sites?
Part-time employees must be included in your report, but seasonal employees are not required to be included.
Leased employees should not be included in your EEO-1 report, but will instead should be included on the EEO-1 report submitted by the employment agency.
Employees who work remotely should be included in the report for your office to which they report, not their separate home office address.
Employees who report to work at two or more off your offices, should be reported under the office in which they spend the majority of their time.  If they spend equal time at two locations, you can choose which location to report their information.  Do not report an employee under more than one location.
As indicated on page 133 of the 2017 EEO-1 Survey Users Guide, if you are an employer with an employee or employees who regularly report to work at the site of a client, you must use a separate report form listing either (a) the applicable client's address or (b) a separate "non-client site employer address to report the information for that employee/those employees.
What information should be included in the report?
Reports should contain the following information for both full-time and part-time employees:
Race/Ethnicity (it is preferential for this information to be gathered via self-identification by the employee.  If the employee declines to self-identify, the employer may use employment records or make observer assumptions for reporting purposes)
Gender
Job Category
Click for a sample report to see how the information is compiled: Sample Report
What timeframe should I include for the 2017 report?
Your report should include employment data from one payroll period in either October, November or December of 2017.
What happens if we miss the deadline or our information has errors?
Failure to report can have a number of negative consequences including having a lawsuit filed against your company to compel you to report, steep fines and penalties and the potential for imprisonment, and those contracting with the Federal Government required to file the EEO-1 report but that fail to do so can be debarred their contracts.
How do I submit the report?
The preferred method for submission of your EEO-1 survey is online.  Employers can access their online account here: https://www.eeoc.gov/employers/eeo1survey/
Tracking and gathering this information for the survey is challenging.  Is there a better way?
With CheckmateHCM payroll services module, we can help you track many of the details required for the EEO-1 survey.  When you activate the HRIS functionality in the CheckmateHCM solution, you can easily capture, compile and export your EEO-1 survey data to upload through the EEOC website with just a few clicks.