2020 Vermont Labor Law Poster Updates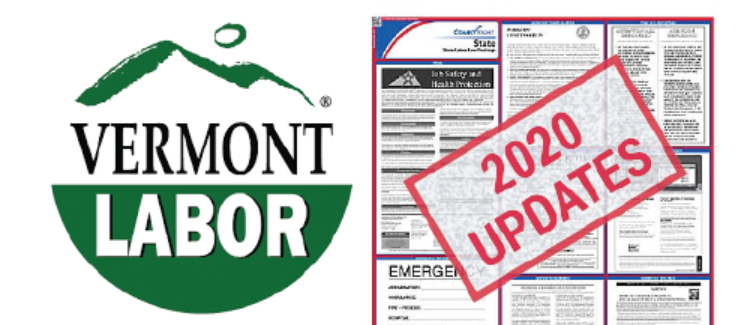 Effective January 1, 2020, the required labor law postings for Vermont will be changing.  The Vermont Earned Sick Time poster is changing to include a website that workers can access for more information on the law including exemptions for some employment types. The posting is included on Vermont Combination Labor Law Posters and the update is mandatory, so employers should ensure they obtain an updated poster before the effective compliance date.
On the same date, the Vermont minimum wage will also be increasing to $10.96/hr. All Vermont employers should post new Minimum Wage Law posters and should also review their current payroll processing to ensure they will paying employees accordingly starting January 1st, and have budgeted accordingly.
Vermont is not the only state with changes that will go into effect at the start of the year. Whether you are a single-state or multi-state employer, maintaining compliance with posting requirements and staying abreast of ongoing federal and state employment law changes throughout the year can be cumbersome and costly if an employer fails to comply. That is why CheckmateHCM Solutions offers its clients a Labor Law Poster Compliance Service allowing employers to opt to receive updated posters and/or email alerts of any changes affecting them.