Vetting Your Payroll Service Provider to Prevent Fraud and Employee Losses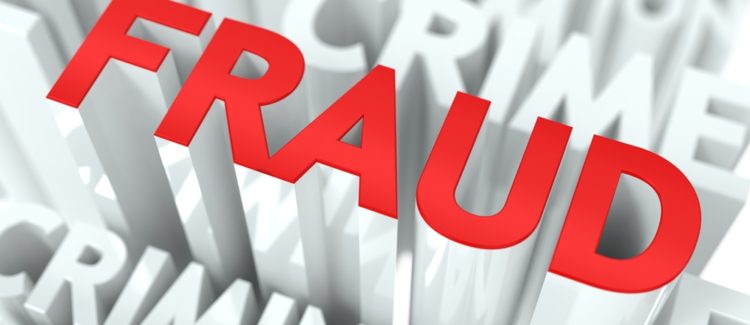 In September, many employers and employees suffered significant hardships due to the alleged fraudulent activity of MyPayrollHR and its CEO, Michael Mann. The suspected misdeeds of one person have caused a ripple effect that caused the demise of a financial institutions – Cachet Financial – and potentially others. This has created a black mark on the entire payroll industry.
With a great number of employees living paycheck-to-paycheck, any unforeseen disruption in their anticipated financial schedule can have devastating effects. According to a study by The Workforce Institute at Kronos Incorporated, an estimated 49% of workers will search for a new job after two payroll errors and 30% of those surveyed said it would only take one.
For most employers, attempting to process payroll in-house is time consuming and can be error prone given all the complexities and continually changing federal, state and local rules and regulations associated with employee pay. So many look to outsource this business function to an expert payroll service provider. Given recent events, many employers that have been forced to search for a new payroll processing firm question how they can go about selecting a trustworthy and reliable partner. We've compiled some tips for best practices in our industry:
Inquire About SSAE Certification
SSAE (Statement of Standards for Attestation Engagements) is an independent audit of service organization that reviews things such as internal controls as well as risk management for its third-party vendors. It involves a rigorous review of processes and procedures to ensure things such as separation of duties and employee background checks are in place to aid in fraud prevention and make certain proper quality controls are established to catch errors. CheckmateHCM hires and independent auditor annually for SSAE certification to make certain we are maintaining our own high service standards for the protection of our clients and our employees.
Verify Professional Liability Insurance
Professional Liability insurance (also called Errors and Omissions coverage) is carried by any companies that are professional trained and/or certified to provide expert services to other individuals or entities. The insurance coverage protects against any errors or omissions of information by the policy holder that cause harm to one of its clients.
Trust, But Verify
While your company may hire an outsourced payroll provider to perform work on your behalf, you are still ultimately responsibly as the employer for ensuring your employees are paid on time, the appropriate withholdings are made from employee paychecks and remitted to the appropriate authority and that you are following all applicable employment laws. It is a best practice to periodically check that these tasks are being completed and being done correctly as part of your own due diligence. Your company should have login credentials for your federal, state and local unemployment and tax withholding accounts. You can use our State-by-State Payroll Registration reference page to quickly find links to the registration websites for each state in which you do business.
Look for Experience
Just as long-term employees are a valuable asset to any company for their extensive experience and reliability, companies with a long history in their industry should also be revered. At CheckmateHCM, we are proud to say that we have been in business for more than 25 years serving both local and national clients across a vast array of industries, varying from a single employee to hundreds, small in-home offices to multiple corporate branches with separate EINs and all with unique needs. We pride ourselves on creating custom-tailored solutions to match those needs and partnering with each client by providing a dedicated Client Account Manager who becomes an extension of each client's team.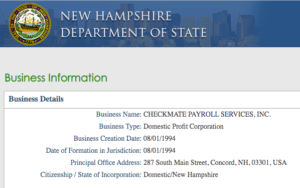 If you were one of the unfortunate companies affected by the MyPayrollHR incident and you have not done so already, please be sure to file a report with the FBI: https://forms.fbi.gov/seeking-victim-information-in-mypayrollhr-investigation. We sincerely hope that you and your employees have recuperated what was wrongfully taken from you.
For more information on partnering with CheckmateHCM Solutions for your payroll service, time and attendance and/or HCM needs, we welcome you to
or contact us to ask for a demo or additional information at (603) 225-2004. Below you can also download a checklist for comparing HCM solutions to assist in your search.