Don't Include These 5 Questions on Your Job Applications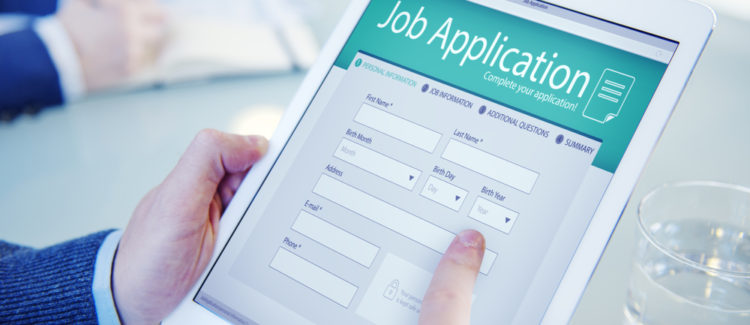 by Jennifer Kretovic, SHRM-CP, PHR
Like most, I read industry articles related to the work I do. In my case, I read about trends in HR, particularly those directly related to the technology projects I am constructing for clients here at Checkmate Workforce Solutions. Last week, I took up an interesting read from Business Daily News called "Don't Skip These 5 Things on Your Next Job Application" Not that I am looking for work, but I am developing several build-outs of the 'Applicant Tracking System' module in the Kronos Workforce Ready platform – the HRIS technology-of-choice at Checkmate.
Just by reading the title, I knew I could craft the "Don't Include These 5 Questions on Your Job Applications." Certainly, Checkmate prides itself on the ability to customize much of the Worforce Ready technology to your company's needs. Moreover, while Checkmate is here to guide you, we have a deep appreciation of your company's unique needs. It is a balancing act to provide technology which can be adaptive, all the while helping your company stay compliant.
Are you a U.S. Citizen?

 The Immigration and Reform Act rightly prevents employers from asking this question as it can unfairly create conscious or subconscious discrimination of race or national origin. Phrasing is everything. Asking if the applicant is legally qualified to work in the United States is okay.

Have you ever been arrested or convicted of a crime?

Ban-the-Box is an international campaign by civil rights groups encouraging employers to remove the checkbox on the job application of a person's criminal history. The group is not alone in their appeal. The Equal Employment Opportunity Commission (EEOC) agrees, taking the position that unless the applicant is being considered for a security sensitive position, or the employer can show somehow that the conviction is relevant to disqualifying the candidate, avoid asking the question.

Education background:

There is much that could be discussed here, so let's limit this to a few qualifying statements:
Is there a minimum educational requirement for the job? Does the candidate really need a high school diploma or equivalent, to be a dishwasher? Some courts, along with EEOC argue that educational minimums have been used to exclude minority applicants who, generally speaking, have obtained lesser education levels. Know the education level needed for each position separately. Best not to have blanket requirements for all positions.

Year's Attended  ___ to ___: These blank fields are a trap to job applicants because, by filling out these fields, the employer can now estimate the age of the applicant.  Remember, there is no discrimination based on Race, Color, Religion, National Origin, Age (+40), Gender, or Disability. Avoid asking for the years attended. If relevant to the job, go ahead and ask if the applicant completed the program, obtained a degree or certificate.
Do you use drugs or smoke?

 Admittedly, I cannot provide you the legal basis to avoid asking this question, nor can I dispute that the employer has a right to ask employees to abide by the company smoking and drug use policies. Rather, it is a generally held belief that whether a person smokes or uses drugs is considered an invasion of privacy. Today, only California has a precise constitutional right to privacy, barring an employer from asking this question. Thus, check with your employment attorney for guidance.

What is your social security number

?  I see this question repeatedly. Whether I am testing another applicant software platform, reviewing the paper application of a client – there it is. The familiar" ___-__-____." Employers have every right to ask for an applicant's social security number, but also have the obligation to safeguard the information. Can you provide this protection? At some point in the employment process you will need to capture the numeric code that aligns with an applicant's ability to work in the United States. Whether is a Social Security number, Visa, etc. When you capture this information is important.  The Best Practice on this matter is that once you deem a candidate qualified for consideration, go ahead and ask for proof they can legally work for your company.
Checkmate has seen a lot of paper applications bought at some of the big office supply stores and they do not pass the compliance check. The best advice I can provide is to have your job application reviewed by a professional. This is not an HR area to leave unchecked.
Already I am thinking about "Top 5 Frustrations of that Online Application". Next time…
Disclaimer:  The article above is not meant to be taken as legal advice for your company, Please talk to your legal representative for complete guidance on your job application and interview processes. It is the best way to assure you are in compliance with all local, state and federal regulations.